What do you do with Scouting material if an old scout dies or a Scouting group is dissolved? Unintentionally, a lot of beautiful and good material is thrown away while others can still use it well. That can be prevented if everyone knows that: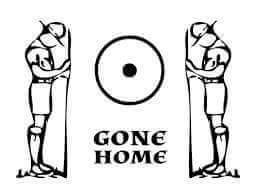 you can leave the material to the Traveling Scouting Museum and have it described at the Notary
you can also do this financially, it is important that this is well documented   ook financiëel opzicht kun jedit doen, van belang is dat dit goed wordt vastgelegd.
when scouting groups are canceled, you can discuss beforehand what to do with the material, does it go along with a merger or is the group really being dissolved? If you want to keep it for Scouting, the Traveling Scouting Museum can do something for you and use it at its exhibitions
Do not let the Scouting material be lost, it is the owner / group carefully constructed and cherished. Let us take care of it and show it.